Even if you don't have access to birds, you can start some field training on your own. Your dog probably is well-behave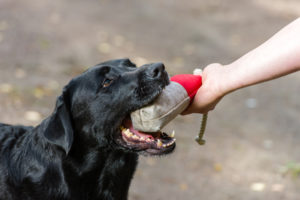 d with people and with other dogs, and looks to you for direction. The next step is ensuring that your dog will reliably come when called. You also can work on some basic retrieves, and all of this can be practiced in your own yard or other common space. Supplies (long leads, training bumpers, and even bird wings) can be purchased inexpensively on-line.
For basic field training guidance, consider books recommended by MSDA members. "Hup" and "Urban Gun Dogs" relate most to flushing breeds. "Wildrose" is more focused on retrieving breeds but all (especially "Wildrose") discuss techniques that apply to sporting dogs in general.
Hup! Training Flushing Spaniels the American Way, by James B. Spencer
Sporting Dog and Retriever Training the Wildrose Way by Mike Stewart
Urban Gun Dogs: Training Flushing Dogs for Home & Field by Anthony Roettger & Benjamin Schleider
More advanced work may involve systematically searching a field ("quartering"), responding to whistle commands and hand signals, retrieving actual birds, becoming accommodated to the sound of gunfire, and performing water retrieves. You likely will need some help from experienced handlers or trainers to get started on these skills.
MSDA's annual Field Days provided great training opportunities for all levels for flushing, pointing, and retrieving breeds. These are usually held on a Saturday in the spring; check the menu of "Current and Recent News" (on the right if you're on a computer) for more information about upcoming or recent Field Day events. MSDA Field Days are a great place to get started on more structured drills, to observe other dogs, and to meet people, including experienced handlers and trainers, who can provide advice and point you in the direction of further training opportunities and field events such as hunt tests and field trials.