Even if you don't have access to birds, you can start some field training on your own. Your dog probably is well-behave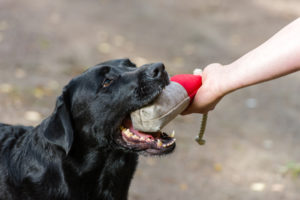 d with people and with other dogs, and looks to you for direction. The next step is ensuring that your dog will come when called. You also can work on some basic retrieves, and all of this can be practiced in your own yard or other common space. Supplies (long leads, training bumpers, and even bird wings) can be purchased inexpensively on-line. For basic field training guidance, consider one of the following books recommended by MSDA members:
Hup! Training Flushing Spaniels the American Way, by James B. Spencer
Urban Gun Dogs: Training Flushing Dogs for Home & Field by Anthony Roettger & Benjamin Schleider
More advanced work may involve systematically searching a field ("quartering"), responding to whistle commands and hand signals, retrieving actual birds, becoming accommodated to the sound of gunfire, and performing water retrieves. You likely will need some help from experienced handlers or trainers to get started on these skills. MSDA's Summer Field Days, June 17 2017 and July 29, 2017, provided great training opportunities for all levels and we plan to do more in the future. Check our Calendar for more events and training opportunities.
With some work during the coming months, you and your flushing dog will be ready to enter a Junior Hunter test. MSDA's spaniel hunting tests (which, by the way, are not just for spaniels) are held in September each year. Other hunting tests can be found by searching the AKC events calendar.